Cases of Note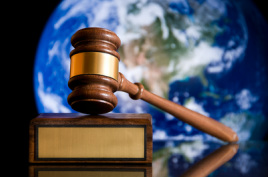 People v. Paul "Skip" Weber:
Mr. Cotsirilos won a change of venue transferring Mr. Weber's case from San Diego to Riverside county due to pretrial publicity, where Mr. Weber was aquitted of all charges including murder, arson, and burglary.
People v. Lee Perry Farmer:
Mr. Cotsirilos began representing Mr. Farmer when he was a condemned prisoner on death row in 1989. Mr. Farmer received a life verdict at a penalty retrial in 1991 in Riverside county; a reversal of his guilt phase before the 9th Circuit Court of Appeals in 1997; and in 1999 acquittal of the murder and burglary charges that sent him to death row.
People v. Essick:
In 2006 Mr. Essick was found not guilty by reason of insanity for the murder of his mother.
People v. Jackson Daniels:
Mr. Daniels death sentence and guilty verdicts were reversed by the 9th Circuit Court of Appeals in 2007.